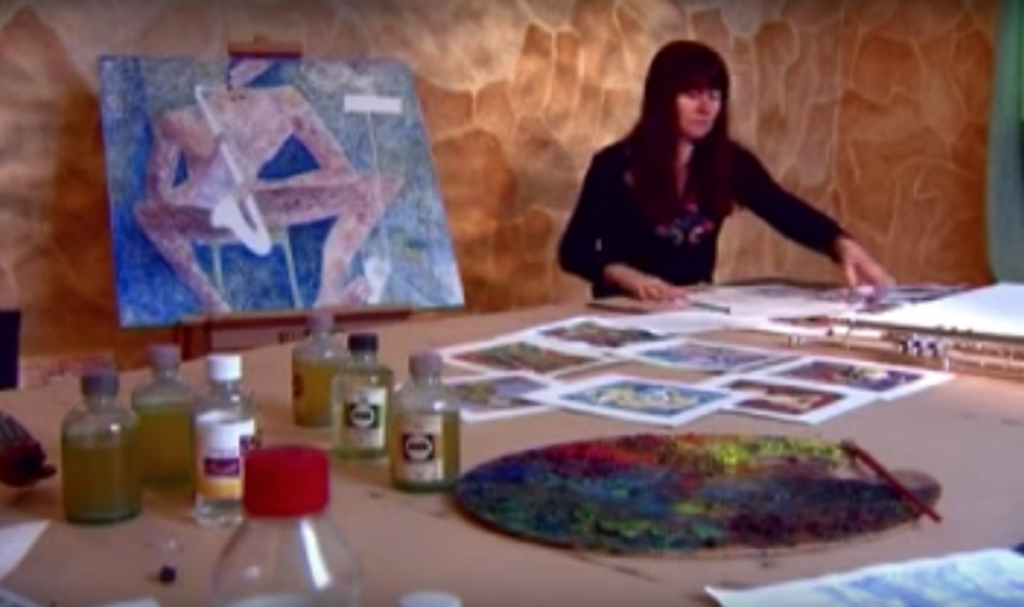 Tatiana Skorlupkina & Fedor Sever
2019. Be The Dream
Festival Trailer Design
Workshops "Friendly Rhythms of the Planet"
2018. The Dachshund in a Picture Frame /TAK$A (FullHD, G)
Trailer https://vimeo.com/258123587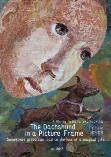 Sometimes greed can lead to the loss of a magical gift.
Festivals:
* PIFF. 16th Pyongyang Film Festival, North Korea, 2018/9
* 69th Montecatini International Short Film Festival, Italy, 2018/10
* Fam film festival, Rock Hill, SC - SOUTH CAROLINA , USA, 2018/8
* Kino-Likbez, Saint-Petersburg, Russia, 2018/7
* 14th annual Children's Film Festival Seattle, USA 2019 /1
* 9th MikroFAF - International festival of DIY and independent short film. Belgrade, Serbia, 2018
*KINOodiseea, 10 international Children film Festival, Bucharest, Romania, 2018 / 11
2016 - фильм "Abstract Painting"/Ребусы собаки Бу"
http://www.imdb.com/title/tt5346714/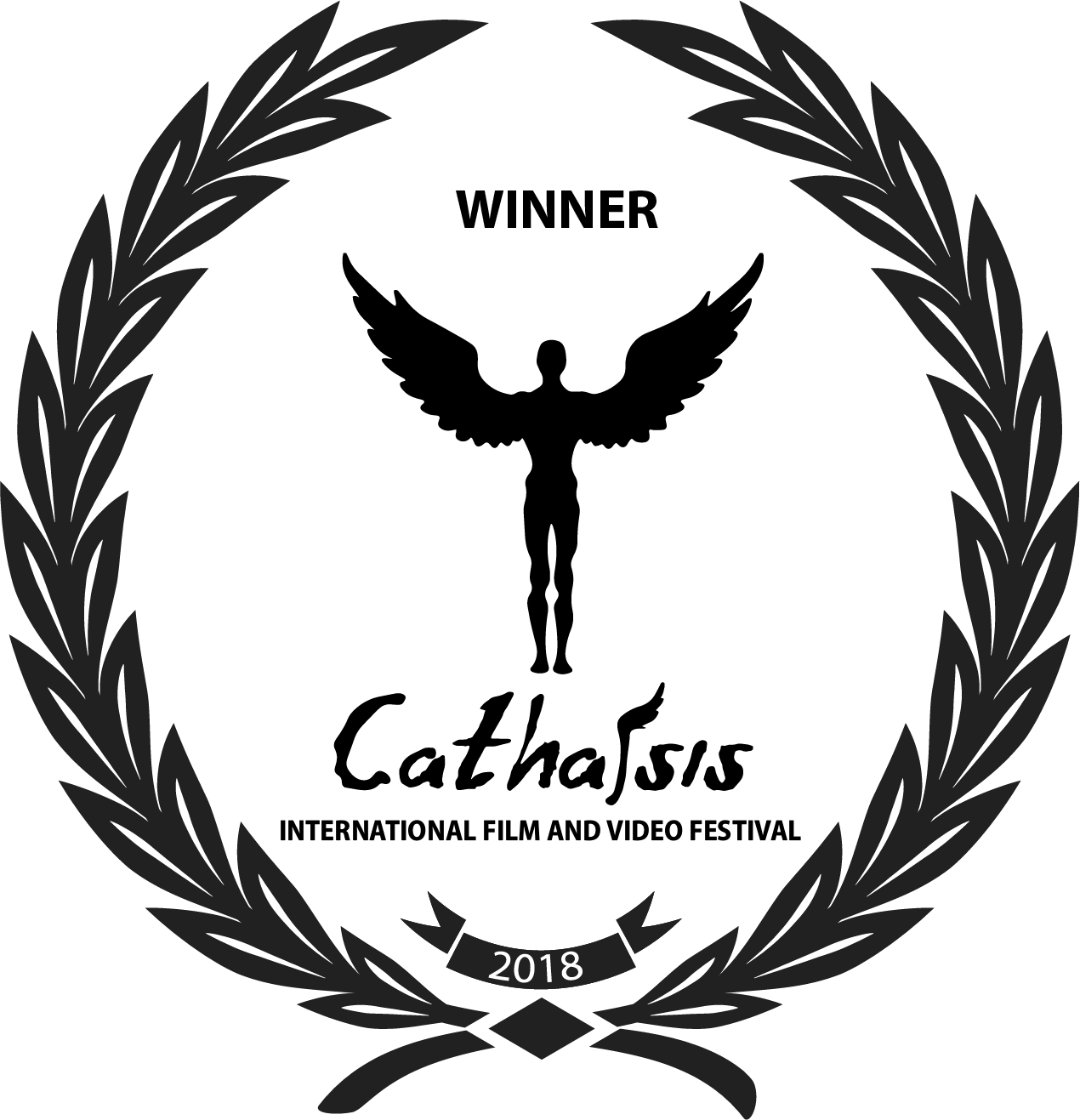 Different animals try to describe a painting, but they all see different things!
Film Festivals:
*Seattle Children's Festival "Best of the Fest CFFS 2016" program around the world USA, 2016
* Best Animated Film. International Film Festival "OKNO". Omsk. Russia. 2018|4
*Best Animated Film. International Film Festival "Catarsis". Saint-Peterburg. Russia. 2018|11
Film festivals:
*BEAST International Film Festival 2018/9 in Porto, Portugal
*Busan International Kids and Youth Film Festival. Korea, Busan, 2018/7
*GUKIFF International Kids Film Festival, Seoul, Korea, 2018/5
"Zolotye-aplodismenty" Chelyabinsk, Russia, 2018/3
*Constantine's Gold Coin, Nis, Serbia, 2017
*Maryland International Kids FilmFest.Frederick, USA, 2018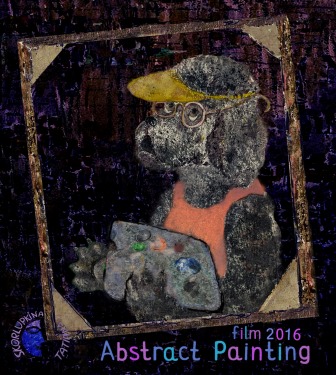 *18th BAMkids Film Festival NYC, USA February 27, 2016
*Animation Day in Cannes, France, 23/5 2017
*REDCAT International Children's Film Festival Los Angeles, USA 2016/ 4
*Bellingham Children's Film Festival Washington, USA, 2016/3
*RINCON International Film Festival Puerto Rico
*33th KidFilm Festival Dallas, Texas United States January 21, 2017
*International Film Festival Cinema of the Future Society "A-FestFilm2017" Tirana Albania May 23, 2017
*The International Animated Film Festival "Constantine's gold coin" Nis Serbia August 10, 2017
*Festival Internacional de Cine y Audiovisual Infantil y Juvenil, FICAIJ Mérida, Venezuela
*Coastline Children's Film Festival Michigan, USA, 2016/4
*Spokane Children's Film Festival Washington, USA, 2016/6
*Monterey Art & Film Festival for the Youth California, USA, 2016/4
*Scottsdale International Film Festival Arizona
*Zoom Family Film Festival Ohio, Wexner Center for the Arts
*Anibar Animation Festival Peja, Kosovo 2016/8
*10th Pentedattilo Film Festival Reggio Calabria Italy November 10, 2016
*13th KIN International Women's Film Festival, Yerevan Armenia September 7, 2016
*7th Golden Kuker-Sofia, Bulgaria 2016 out of competition
*9th Artkinofest. Moscou, Russia, 2016/7
*Children's Animated Short Films - Nevada City Film Festival, USA, 2016
*Queen City Film Festival, Cumberland, Maryland, USA, 2016/10
*9th CMS International Children's Film Festival Lucknow, India April 13, 2017
*Children's International Film Festival Catawba County, North Carolina United States April 29, 2017
*Feel The Reel International Film Festival, Glasgow, United Kingdom
*19 Ideological film festival Moscou Russian Federation April 8, 2016
*12th Blue Plum Animation Festival Johnson City United States June 16, 2016
*Kinolikbez. Saint-Petersburg Russian Federation June 27, 2016
2016 - Анимационный фильм English version "P", в русском варианте "П&О"
This is an old joke, in which every word starts with the same letter.
Festivals:
*"Awesome Alliteration Award" - Bad Film Fest New York City, USA, April, 2016
*10th ALEXANDRE TRAUNER ART/FILM FESTIVAL , Hungary, 2018/10
*SHORT to the Point, Bucharest, Romania, 2018/5
*Altered Esthetics Film Festival, Minneapolis, USA, 2018/5
*14th International Short Film Festival Detmold, Germany, 2018/ 6
*11th We Like 'Em Short - Animation and Comedy Film Festival - Baker City, Oregon, USA. 2018
*Festival Parachute Light Zero 3rd Edition - Paris - April 2016 - France
*11th Annual Broad Humor Film Festival,Los Angeles, USA, 2016/9
* 17 Fiaticorti, FESTIVAL INTERNAZIONALE DEL CORTOMETRAGGIO, Istrana, Italy, 2016/10
*39 th Elche International Independent Film Festival. Spain.2016
*Broken Knuckle Film Festival. Cortland County, NYC, USA, 2016
*12th ATHENS ANIMFEST. Greece, 2017/3
* Animation Day in Cannes_Catalog of animation in Cannes 2017 France
*11th River Film Festival, Padova, Italy 2017/6
*The Broad Humor Film Festival, Los Angeles, USA, 2016
GRAND OFF - WORLD INDEPENDENT SHORT FILM AWARDS, Warsaw, Poland, 2016
2016. Skaz pro Osla / A Donkey's Tale
Притча про алчность и глупость. однажды замученный ослик перестал приносить золото своему жадному хозяину- эксплуататору и превратился в сияющее созвездие.
*3rd ANIMATION MARATHON, Αthens , Greece, 2017/11
*GEOFILMFESTIVAL and EXPOCINEMA, Padova, Italy,
*The Third International Festival of Visual and Performing Arts 'SOBYTIE-2017' Saint-Petersburg, Russia, 2017/10
*VII VISUALÍZAME, Madrid, Spain, 2017/9
*9th. SiciliAmbiente Documentary Film Festival. Palermo, Italy, 2017/7
*12th ATHENS ANIMFEST
*10th. TERRA DI TUTTI FILM FESTIVAL Bologna, Italy 2016/10
*55ª edición El Festival Internacional de Cortometrajes de la Diversidad Social TODOS SOMOS OTROS
México. 2016
*Semi-Finalist/ 40 th Elche International Independent Film Festival. Alicante, Spain, 2016
*The 16th Cambridge Strawberry Shorts Film Festival, Commendations, 2016, UK
2013 Film Bunny, Getting to Know Dad / Заяц или узнать папу ( Trailer https://vimeo.com/62956718 )
https://www.youtube.com/watch?v=xZPrgIs5AJQ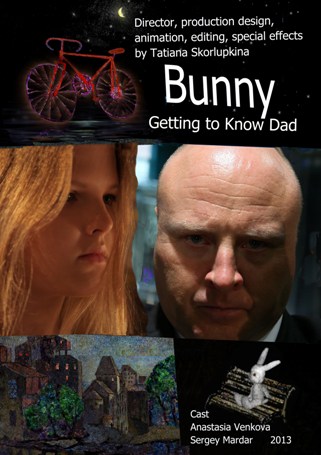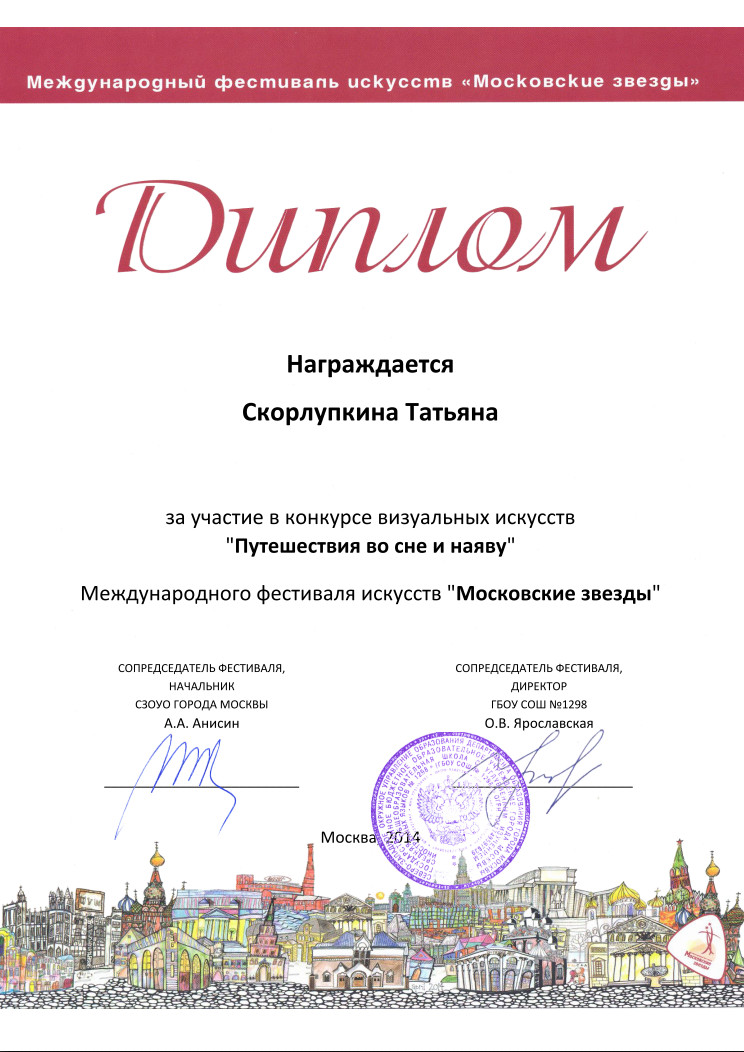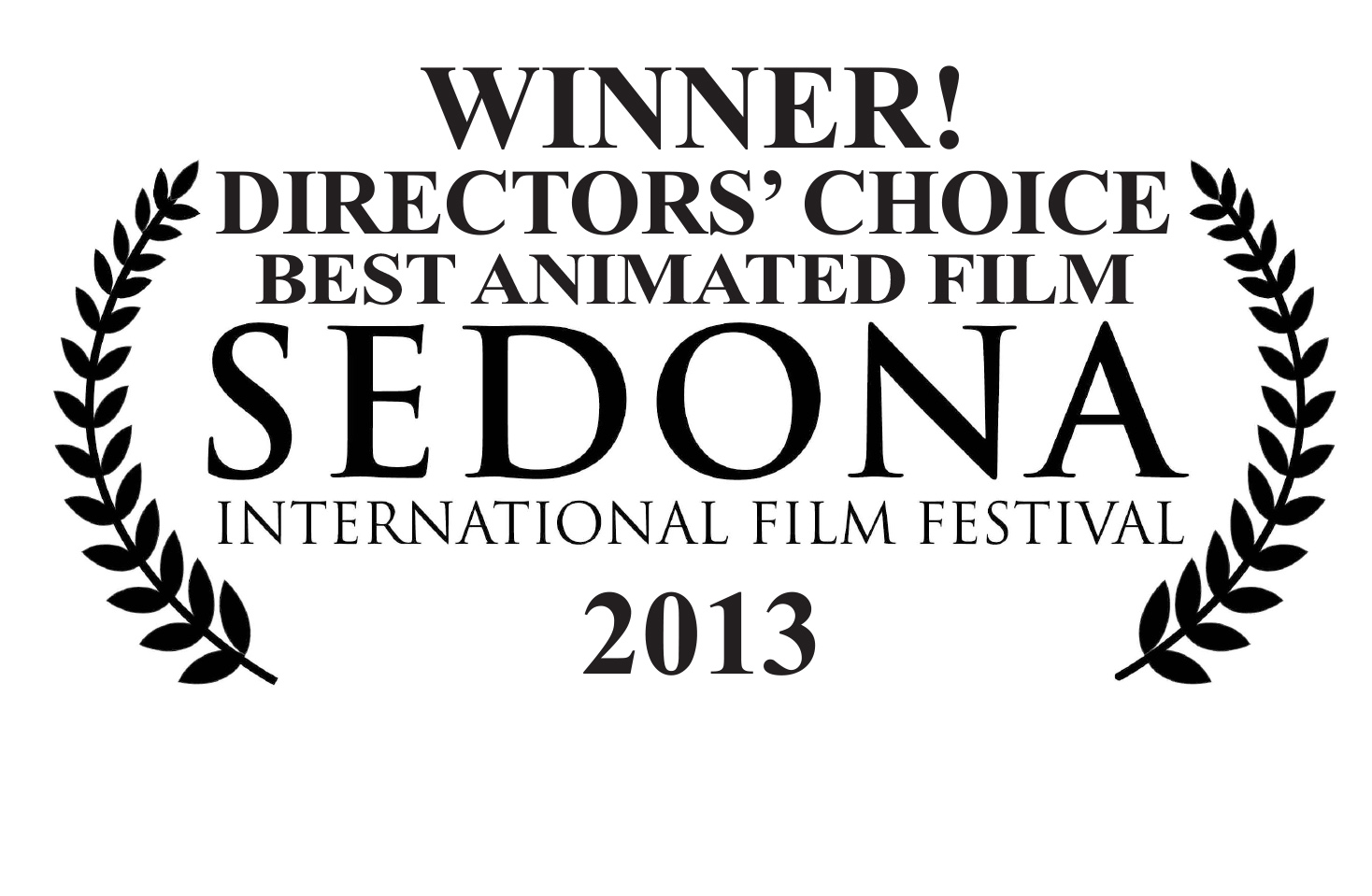 A very strict powerful father provides an oppressive environment for the daughter he raises alone. His little girl needs to hide her moments of dreaming and imagination. One days he finds a mysterious key and discovers a secret. Perhaps her father is not just an overbearing businessman, perhaps he finds time to be a child himself!
*Winner - Best Animated Film - 19 Sedona International Film Festival 2013, Sedona, Arizona, Usa
*Special Jury Award 10th NYC Downtown Short Film Festival, USA 2014
*Best Animated film" - Alternativnaya Territoriya Kino_Saint-Petersburg, Russia, 2016
*Winner "Best Artist-Animator" MFLK "Progress", Rostov-na-Donu, Russia, 2017/11
*ACSFF - ArtCity Short Film Festival, Cameroon, 2016
*Animix the 16th Israel International Animation, Comics Festival, Tel- Aviv, Israel, 2016/8
*The 15th Cambridge Strawberry Shorts Film Festival 2015 Commendations, UK
*Artkinofest. Moscou, Russia, 2014/9
*Festival International del Cortometraje FIC, Bella Vista, Buenos Aires, Argentina, 2014/9
*Busan International Kids' Film Festival, Busan, South Korea, 2014
*XI FESTIVAL INTERNACIONAL DE CORTOMETRAJES DE PERÚ, 2014
*The International Film Festival FerFilm, Kosovo, 2014
*Sardinia Film Festival, Italy, 2014
* 3 international Festival Cine y televisión infantil y juvenil, Colombia, 2014
*Сartoon Club, XXX Festival Internazionale del Cinema d'Animazione e del Fumetto - Rimini, Italy, 2014
*10th NYC Downtown Short Film Festival , USA, 2014
*Конкурс визуальных искусств «Путешествия во сне и на яву» Международного фестиваля искусств «Московские звёзды», Moscou, Russia, 2014
*Festival Internacional de Cine y Audiovisual Infantil y Juvenil, Mérida, Venezuela, 2014
*Tolfa Short Film Festival, Italy, 2014
*NexT International Film Festival, Bucharest, Romania, 2014
*Miami International Science Fiction Film Festival / animation, Florida, USA, 2014
*КИНОТАВР 24, короткий метр, Russia, 2013
*Pentedattilo Film Festival, Italy, 2013
*Silent River Film Festival, Irvin. California, USA 2013
*Rodando Film Festival San Luis Potosí, Mexico, 2013
*Golden Orchid International Animation Festival, Pennsylvania State University, USA, 2013
*Muestra de cine Mujer en escena, Malaga, Spain, 2013
*Move Me Productions Belgium - Short Film Festival, Antwerpen, Belgium, 2016
* NYC Online Film Screenings, USA, 2016
* #TOFF - The Online Film Festival
* FESTIVAL «GOLDEN APPLAUSE» («За!»), CHELYABINSK, RUSSIA, 2016/3 - вне конкурса
*2016/5 Olive Tree International Story-Teller Film Festival, NYC, USA
Winner "Trofeu flor de lotus", Best PAV film. Festival ArtDeco de Cinema, São Paulo, Brasil 2013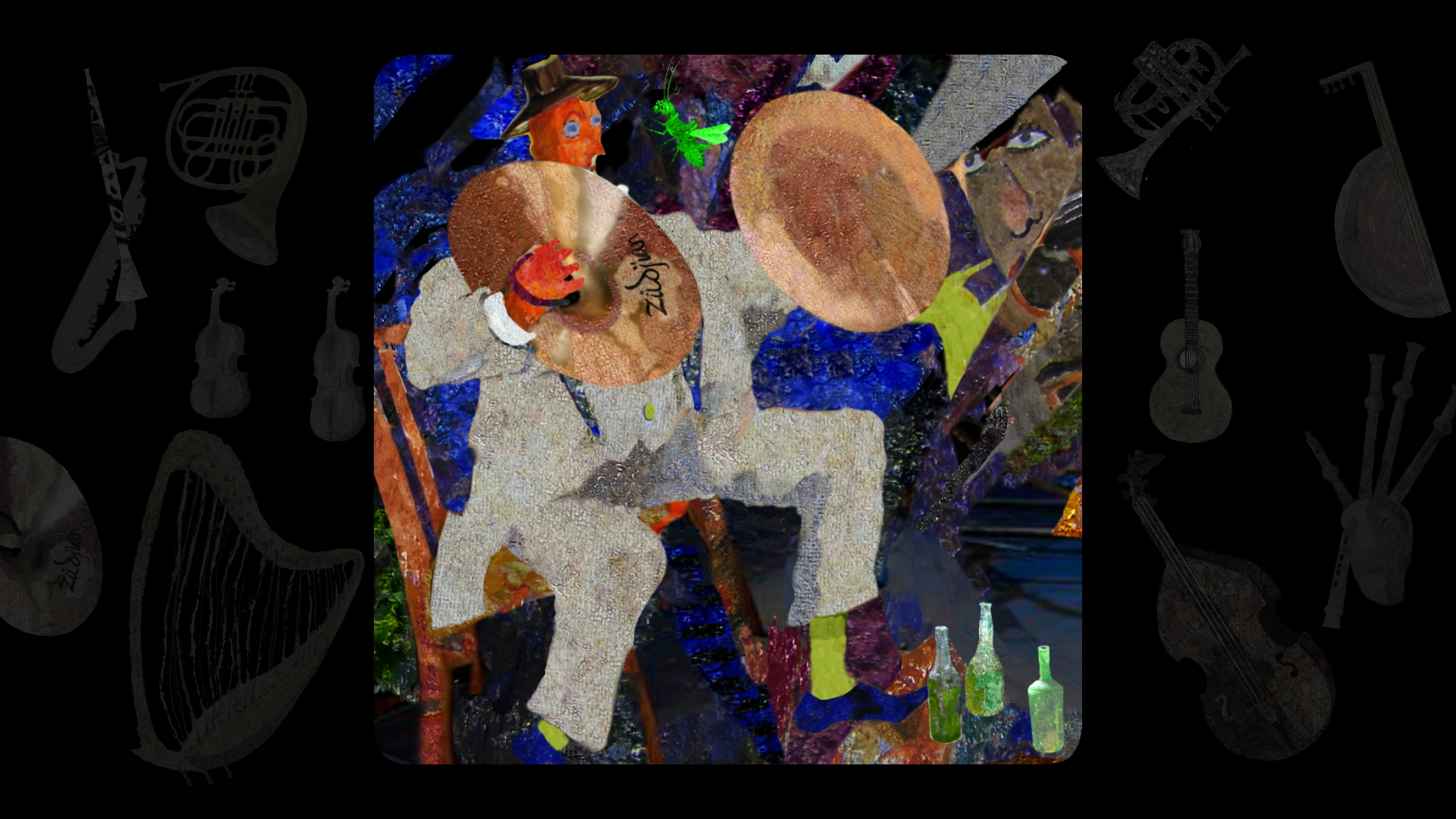 *Winner, The Film Festival Network - CINEVANA HOLLYWOOD, USA, 2015/1
Выбор в конкурсную программу - Competition:
*Winner "Trofeu flor de lotus", Best PAV film. Festival ArtDeco de Cinema, São Paulo, Brasil 2013
*Winner, The Film Festival Network - CINEVANA HOLLYWOOD, USA, 2015/1
screenings - competition:
*Ozark Shorts - Monthly Film Screening Series, Missouri, USA, 2016
*Frame by Sound Festival, Santo Domingo, Dominican Republic, 2015
*Ciampino International Film Festival. Roma, Italy.2015
* Festival International du Film d'Animation de Paris, France, 2015
* Artfools Video Festival, Larissa, Greece, 2015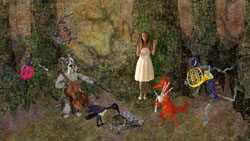 * Los Angeles CineFest, USA, 2015
*ATHENS ANIMFEST, Greece, Athens, 2015
*KANYAKUMARI International Film Festival & Film Appreciation Camp, India, 2014/12
*IMA International Film Festival, India, Kerala, 2014/12
*"White Bird" in "Green Vision", Saint-Petersburg, Russia, 2014/11
* VI Московский кинофестиваль молодёжного кино "Отражение" Москва, Россия, 2014
* XIX INTERNATIONAL TV FESTIVAL BAR, Montenegro, 2014/10
*The 5th Underground Cinema Film Festival Dun Laoghaire, Dublin, Ireland, 2014
*4º Festival Internacional de Cortos de Animación La Tribu, Buenos Aires, Argentina, 2014
*Сartoon Club, XXX Festival Internazionale del Cinema d'Animazione e del Fumetto - Rimini, Italy, 2014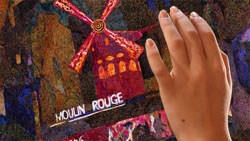 *Busan International Kids' Film Festival, Busan, South Korea, 2014
*Salón Internacional de la Luz 2014, ITALY, 2014
*Конкурс визуальных искусств "Путешествия во сне и наяву", Москва, Россия, 2014
*17 Фестиваль Мировозренческого кино, Москва, Россия, 2014
*Festival International de Cortometrajes - ShortyWeek, Cádiz, Spain, 2014
*Golden Orchid International Animation Festival, Pennsylvania State University, USA, 2013
*Bideodromo festival 2013, Bilbao,VITORIA-GASTEIZ, Spain, 2013
*ValetudoDVD Short Film Tour, Bilbao, Spain, 2013
*Festival Internacional Cinematográfico de Toluca, Mexico, 2013
*Naoussa International Film Festival. Greece. 2013
*Muestra de cine Mujer en escena, Malaga, Spain, 2013
*LA BOCA DEL LOBO FESTIVAL ITINERANTE, Madrid, Spain, 2013
*Ascona Film Festival, Switzerland, 2013
*Tolfa Short Film Fest, Italy, 2013
*Kino-likbez, Festival of auteur cinema, Barnaul, Russia, 2013
*International Festival of Multimedia Art «9 Multimatograf», Vologda, Russia, 2013
*Insomnia. Open air animation festival, Kaluga region, Nikola-Lenivets, Russia, 2013
*The Mississippi Film&Music Festival, USA 2012
*International short film festival Detmold, Germany, 2012
*8 FICPA Festival Internacional de Cine de Pasto, Colombia
*New York Film Screenings/ Films Open Mic/ New York City, 2015 онлайн фестиваль
*TOFF - The Online Film Festival 2015 онлайн фестиваль – номинация «Лучший бэкграунд»
* The Set NYC - Films Open Mic 2015 онлайн фестиваль
*10TH ATHENS ANIMFEST, (Marathon), Greece 2015
*Short of the Month - August Online Short Film Festival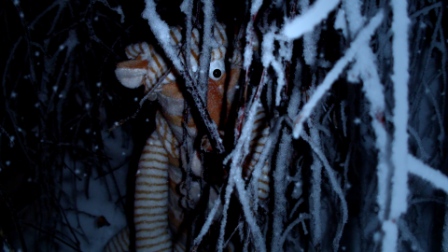 * Children's Film Festival Seattle (USA) 2015 selected in the "Best of the Fest" program that
travels around the world.
competition_screening:
*Weihnachtsfilmfestival, Berlin, Germany, 2016|12
*The 6th Annual Montana International Children's Film Festival, USA, 2016/3
*PLAY - Lisbon's International Kids Film Festival. Portugal 2016
*Portland's First International Children's Film Festival 2016/2
*The 15th Annual Nevada City Film Festival (NCFF), USA, 2015/9
*XVIII Festival of worldview cinema, Moscou, Russia, 2015/4
*REDCAT International Children's Film Festival: Snuggle Time. Los Angeles, USA, 2015/5
*MiCe 2015, Valencia, Spain, 2015/4
*17BAMkids Film Festival (Brooklyn Academy of Music), Brooklyn, New York, USA, 2015/1
*10th Children's Film Festival Seattle, USA, 2015/1
*Bellingham Children's Film Festival (Washington)2015
*RINCON International Film Festival (Puerto Rico)2015
*Coastline Children's Film Festival (Michigan)2015
*Spokane Children's Film Festival (Washington)2015
*Monterey Art & Film Festival for the Youth (California)2015
*Scottsdale International Film Festival (Arizona)2015
*Zoom Family Film Festival (Ohio, Wexner Center for the Arts)2015
*7MO FESTIVAL INTERNACIONAL DE CINEARTE PARA NIÑAS Y NIÑOS, Bogota, Colombia, 2014/12
*International Environmental Film Festival "Green Vision", Saint-Petersburg, Russia, 2014/12
*Московский международный фест. молодежного кино "Отражение" , Moscou, Russia, 2014/11
*Лучезарный ангел, Moscou, Russia, 2014/11 вне конкурса
*Grace Film Festival. San Fransisco Usa. 2015/1
*VILLAMMARE FILM FESTIVAL, Italy, 2014/8
*4 Festival de Cine Verde de Barichara, Santander, Colombia, 2014/9
*Festival Internacional de Cinema de Animação de São Gonçalo, Brazil 2014.
*Сartoon Club, XXX Festival Internazionale del Cinema d'Animazione e del Fumetto - Rimini, Italy, 2014
*CineFortFestival 6, Italy. 2014/8
*XIII Festival itinerante de cine infantil y juvenil Chulpicine, Pichincha, Ecuador 2014
*4º Festival Internacional de Cortos de Animación La Tribu, Buenos Aires, Argentina, 2014
*OJO AL PIOJO - 4º FESTIVAL INTERNACIONAL DE CINE INFANTIL, Sante Fe, Argentina, 2014/7
*Busan International Kids' Film Festival, Busan, South Korea, 2014/7
**XVII International Animated Film Festival "Animaevka 2014", Mogilev, Belarussia 2014/9
*Festival Internacional de Cine y video Infantil y Juvenil. Merida, Venezuela, 2014
*"TRACCE CINEMATOGRAFICHE FILM FEST", CORTI "AMMESSI" , Roma, Italy, 2014
*Miami International Science Fiction Film Festival / animation, Florida, USA, 2014
*Festival International de Cortometrajes- ShortyWeek, Cádiz, Spain, 2014
*Golden Orchid International Animation Festival, Pennsylvania State University, USA, 2013
*7 Goiamum Audiovisual, Natal, Brazil, 2013
2011 Art – project "Face 2 Face" - 5 short films for international exibition "Geniuses and Masterpieces" in Exibition Hall, Saint - Petersburg
This project has received the Master's Cap award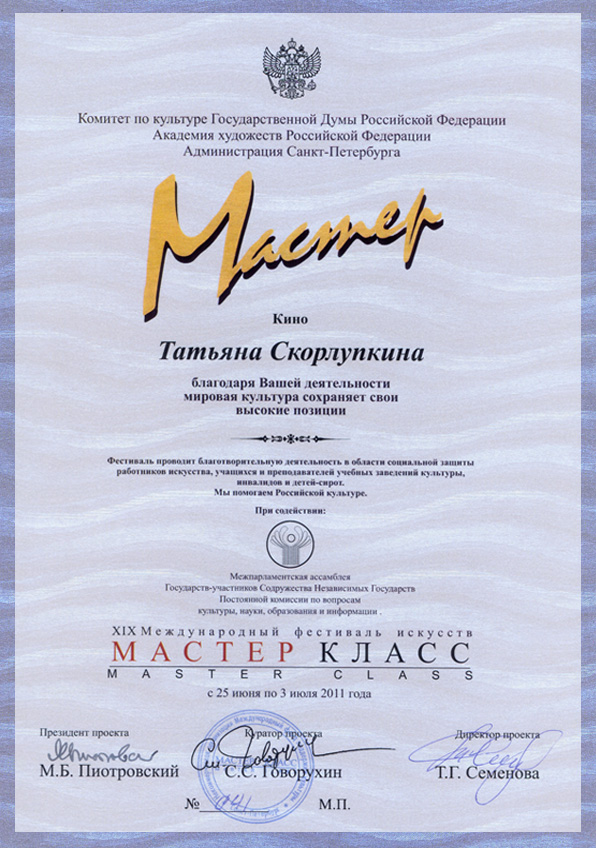 S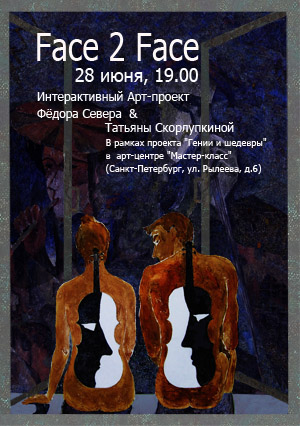 2011 Promotional film and video logo for publishing "Arguments and Facts", Saint-Petersburg